Welcome to the
UK Tobacco Track & Trace Portal
From 01 March 2023, the UK system will return to full validation against registration data. Any messages transmitted to the UK system after this date, containing incorrect Economic Operator, Facility or Machine IDs, will be subject to errors which must be rectified before products can be sold or continue to move through the supply chain.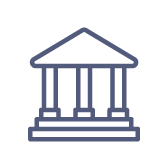 ID Issuing
Request identifier codes and unique identifiers.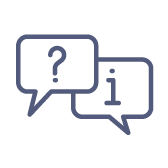 Service Portal
Request system access credentials, open support tickets.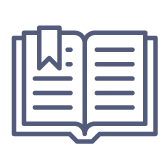 Knowledge base
Supporting documentation, including Q&As, presentations, and stakeholder manuals.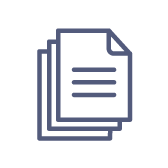 Latest and past version(s) of the official Data Dictionary and Technical Specifications.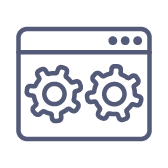 Test environment
Access to test environment of the system (PreProduction)
Q&A
Find replies to commonly asked questions on the track & trace regime.
Note: any specific technical questions should be submitted through the Service Portal
Webinar for reatilers:
UK Tobacco Track and Trace System
The UK Tobacco Products (Traceability and Security Features) Regulations require the tracking and tracing of tobacco products manufactured in or imported into the United Kingdom (UK), from manufacturer/importer to distributor to point of sale.
On 1 November 2021, HM Revenue and Customs (HMRC) appointed Dentsu Tracking, a specialised brand of Dentsu International Switzerland, as provider of the standalone UK Track & Trace system for tobacco products. HMRC and Dentsu have signed a five- year concession contract. Dentsu will therefore replace the current provider De La Rue.
The digital UK Track & Trace system established by Dentsu will enable the movement of legal tobacco products to be monitored (tracking) and allow the UK authorities to detect and fight the different forms of illicit trade. In doing so, the system forms an important pillar of the UK's anti-illicit trade strategy as it enables HMRC to further reduce the circulation of non-compliant tobacco products which have not had the correct duty paid and do not meet all legal requirements in terms of content and packaging. Reducing the circulation of non-compliant tobacco products will also protect public health and support legitimate businesses operating in the UK.
The Track & Trace system that Dentsu has been contracted to establish will be implemented in accordance with the UK Tobacco Products Regulations. The system also enables the UK to comply with the WHO FCTC Illicit Trade Protocol (notably Article 8).
Dentsu is contracted to deliver an operational UK Track & Trace System starting on 1 July 2022.
For more details on the new UK track & trace system, please download the joint communication issued by Dentsu Tracking and HMRC.
The design and development of the new UK system, up to its final implementation and operation, will go through different project stages. The table below outlines key milestones that Dentsu Tracking implements over coming weeks and months as part of the system mobilisation phase.
Stakeholder engagement and support are key aspects for Dentsu during the mobilisation phase, therefore sufficient time is provided for stakeholders to test and onboard to the new UK system platform.
Relevant dates that stakeholders may already consider include:
February/March 2022: Publication of technical materials (e.g., functional specifications for ID issuer and Gateway/Router, data dictionary, integration packages);
1 April 2022: Access to Dentsu Support Portal;
1 May 2022: Opening of technical certification, QA & test environment;
1 July 2022: Go-Live of new UK system.